A passion for organic
What started out in the 1970s as a hobby, has grown into something a whole lot bigger. We are both a pioneer and a market leader in the field of organic cheese. One thing is clear; we have a passion for cheese. Especially organic cheese. To us cheese is much more than simply cheese. It is a world of cows, sheep and goats grazing outside in untreated pastures which are teaming with other animals and plants as well as livestock. It is a world of organic farmers who produce milk for our cheese with commitment and skill.

Natural
Our cheese is entirely natural, as are our production methods. Bastiaansen Bio cheese is organic, vegetarian and sustainable. We only use the best ingredients: no food colourings, flavour enhancers, preservatives or other additives. After production our cheese is given time to age, which allows its full flavour to develop. You can taste the difference!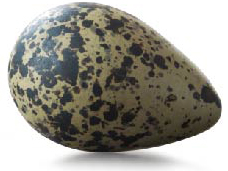 Healthy fields
A barn is never as good as a field. Which is why our farmers let their cows, sheep and goats graze outside. In fields full of grass, clover, wild herbs and flowers.

Not only is it a beautiful sight, but it also provides the animals with a varied and healthy diet. Because our cows are only given organic feed they produce less milk, but it is much richer. And you can taste the difference in our cheese.