Our cooperative:
together a clear goal
Bastiaansen Bio is onderdeel van de Coöperatieve Zuivelfabriek Rouveen Kaasspecialiteiten. Een coöperatie waarin ruim 250 betrokken leden-veehouders (ruim 50 biologische veehouders waaronder een aantal biodynamisch) dagelijks de koeienmelk leveren die, net als schapen- en geitenmelk nodig is voor de productie van onze kazen. Dat is een samenwerking die staat als een huis. Gezamenlijk gaan we aan de slag gaan met het ontwikkelen van duurzame verbeteringen binnen het bedrijf.

Bastiaansen Bio is part of the Rouveen Kaasspecialiteiten Cooperative Dairy. A cooperative which is made up of more than 250 dairy farmers (including more than 50 organic farmers, some of whom also apply biodynamic farming principles) who make daily deliveries of cows' milk which, along with sheep and goats' milk, is necessary to produce our cheese. This is a rock-solid partnership. Together we strive to develop sustainable ways of making improvements within our company.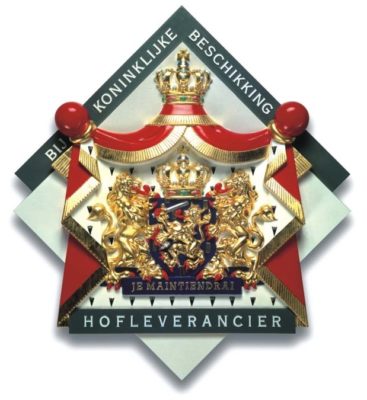 Hofleverancier
In short, Bastiaansen believes there is strength in working together, and that cooperation pays. More importantly we, and all our dairy farmers, share a sense of responsibility for the environment and our future and above all we have the same aim: to develop delicious and honest products!

Bastiaansen has now been in business for more than 40 years. Our parent company is - due to these many years of experience and quality products - a Purveyor to the Royal Household. We're very proud of that!
Today, for tomorrow
Our cooperative also looks to the future. Today's young dairy farmers could be taking the lead in the future. Which is why they also help us think about ways to progress and make sustainable investments. Through our Junior Board young farmers also have the opportunity to follow a development plan for future managers.